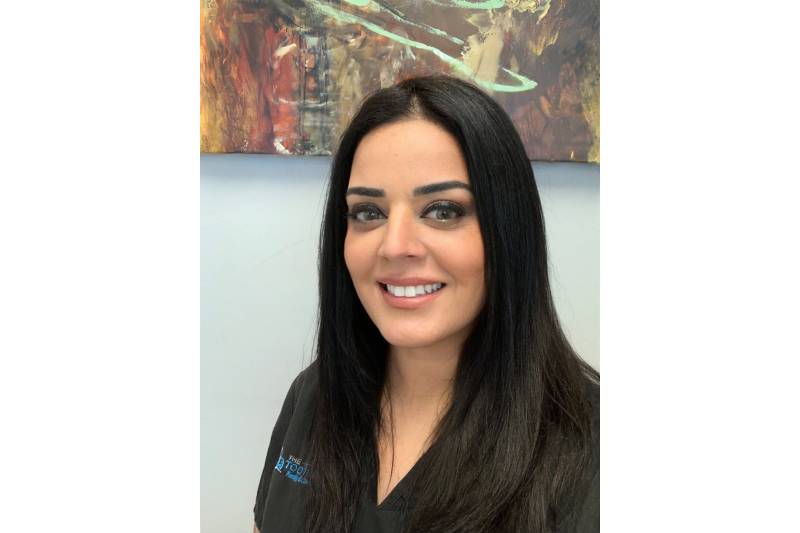 Welcome to Your Dentist in Katy
Meet Dr. Nawar Taha
Dr. Taha remains passionate about helping others. She is committed to giving every individual the utmost time and attention and utilizes the most advanced dental technology to provide personalized dental health care in a warm, comfortable, and caring environment.
Nawar Taha, DDS is a highly experienced dentist in Katy providing both cosmetic and general dentistry services for men, women, and children for the Katy area. At our Katy dental office, Dr. Taha and her team of skilled dentists offering a range of treatments, including cosmetic dental veneers, teeth whitening, teeth cleaning and exams, dental implants, crowns and bridges, dentures, fillings, and various oral surgeries.
Dr. Taha earned her Doctor of Dental Surgery degree from the Virginia Commonwealth University. She settled in Katy, Texas, where she and the dental team at The ToothBooth offer preventive and restorative dentistry to improve the aesthetics and functionality of the mouth and smile.
Dr. Taha specializes in many aspects of dentistry, including general, endodontics, orthodontics, and cosmetic dentistry.
From her dental services in the greater Houston area to her charity work with Mission of Mercy in the Middle
Serving clients from toddlers to the elderly, Dr. Taha enjoys enhancing oral health and giving patients a smile to inspire confidence. The ToothBooth welcomes new patients!